To create a new SIP provider for Switchvox, log into the Switchvox administrative interface and click on SETUP. Then click on VOIP Providers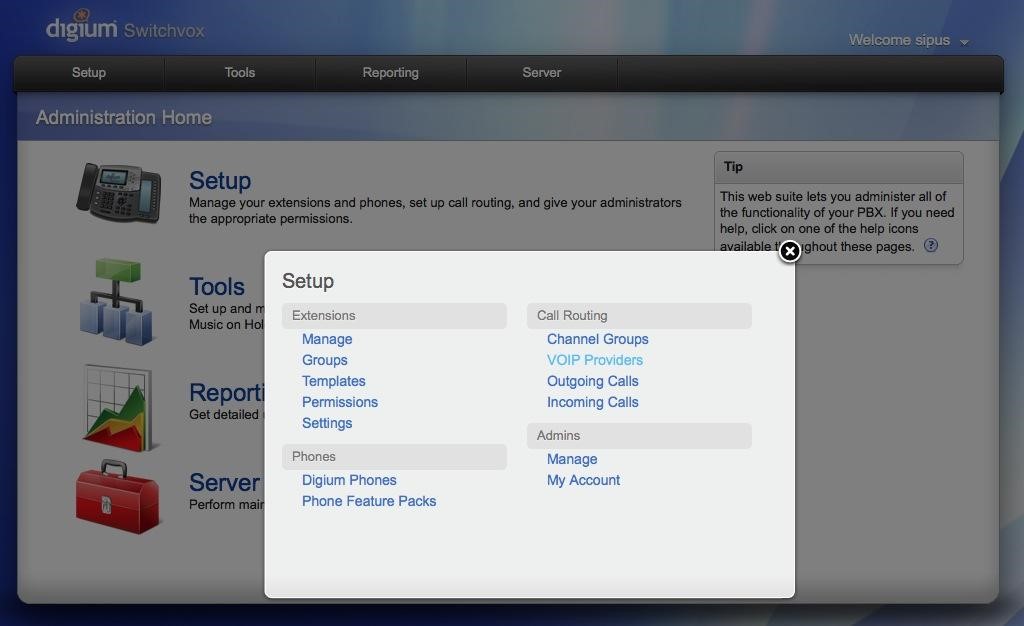 You will be creating 2 new SIP Providers, one for the SIP.US GW1 gateway and the other for the SIP.US GW2 backup gateway.
To start, Click on CREATE SIP PROVIDER AND FILL OUT THE FOLLOWING INFORMATION:
SIP Provider Name: SIP.US Trunk GW1
Your Account ID: (enter your SIP.US trunk number from the SIP.US portal, starts with 52)
Your Password: (enter your SIP.US trunk password)
Hostname/IP Address: gw1.sip.us
DTMF Mode: RFC2833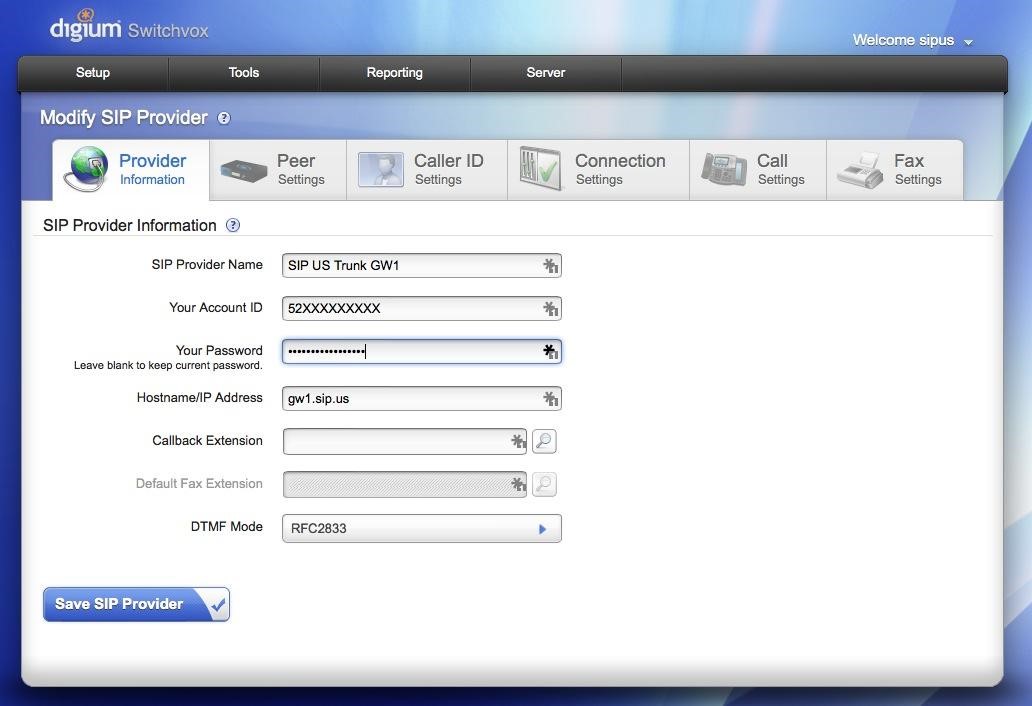 The next tab is PEER Settings. Make sure Host Type is set to: PROVIDER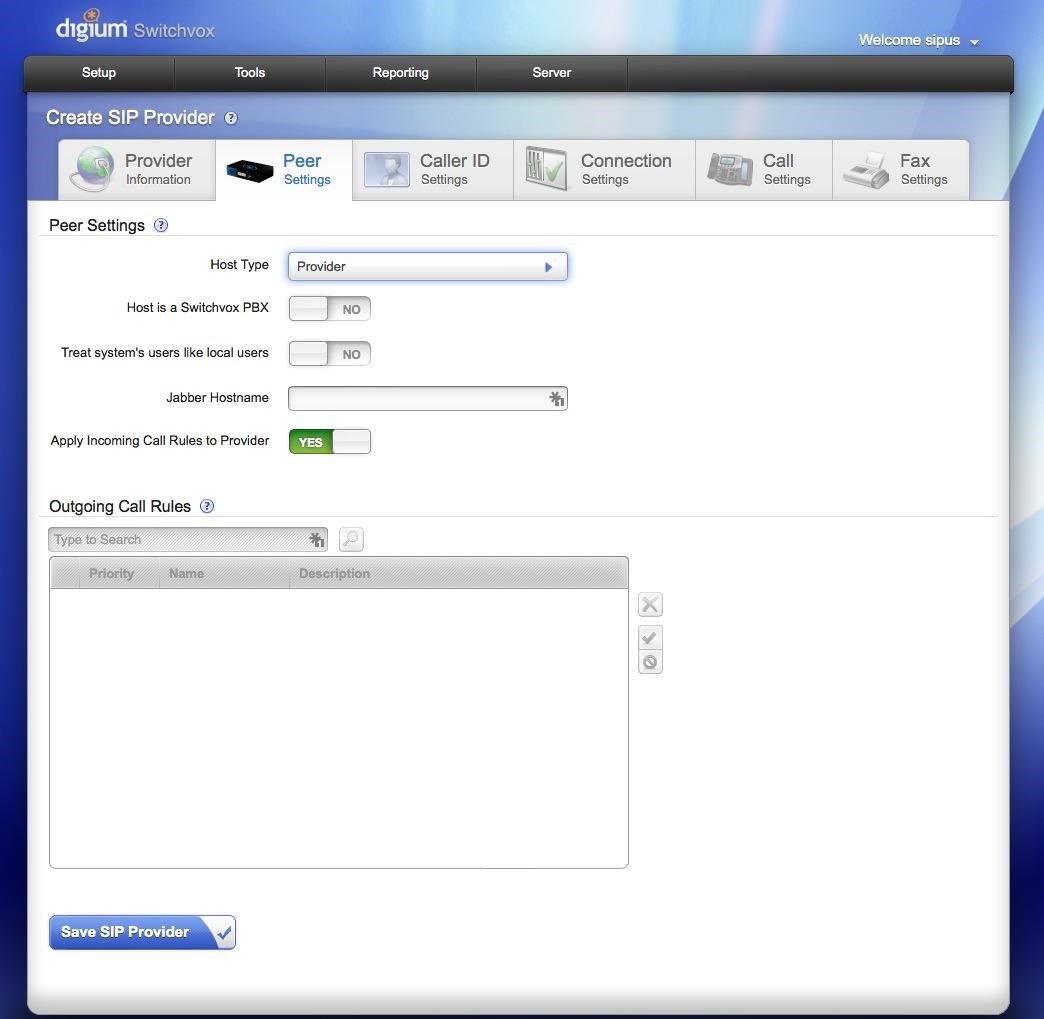 Now, click on the CallerID Settings tab. Settings are:
Supports Changing Caller ID: YES
Caller ID method: From Header
Caller ID Name: (LEAVE BLANK - CNAM is set on the SIP.US website for each DID)
Caller ID Number: enter your 10 digit phone number, for example - 5612322200 (no spaces or dashes)
Now, click on the Connection Settings tab. Enter in the following values:
SIP Port: 5060
SIP Expiry (in seconds): 120
Proxy Host: gw1.sip.us
Authentication User: (enter your SIP.US trunk number from the SIP.US portal, starts with 52)
Always Trust this Provider: YES
The rest of the values are set to NO.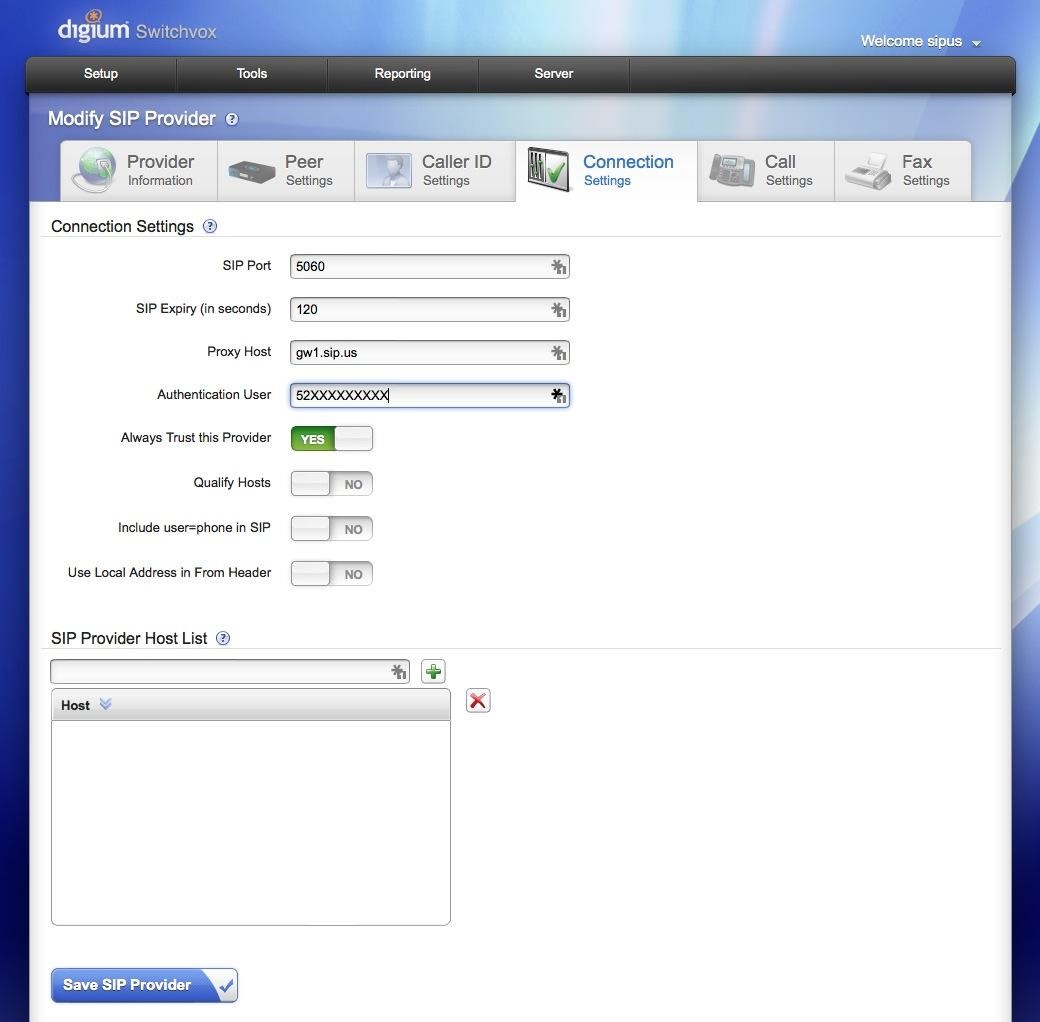 Next, click on the Call Settings tab. The only item you need to click on is:
Audio Codecs - ULAW - ON
Click on SAVE SIP PROVIDER.
Repeat the CREATE SIP PROVIDER for the GW2 gateway, make sure to use gw2.sip.us in place of gw1.sip.us wherever listed as duplicate registrations to gw1.sip.us can cause conflicts.
Finally, click on SETUP and OUTGOING CALLS. You will see your list of outbound routes for the Switchvox: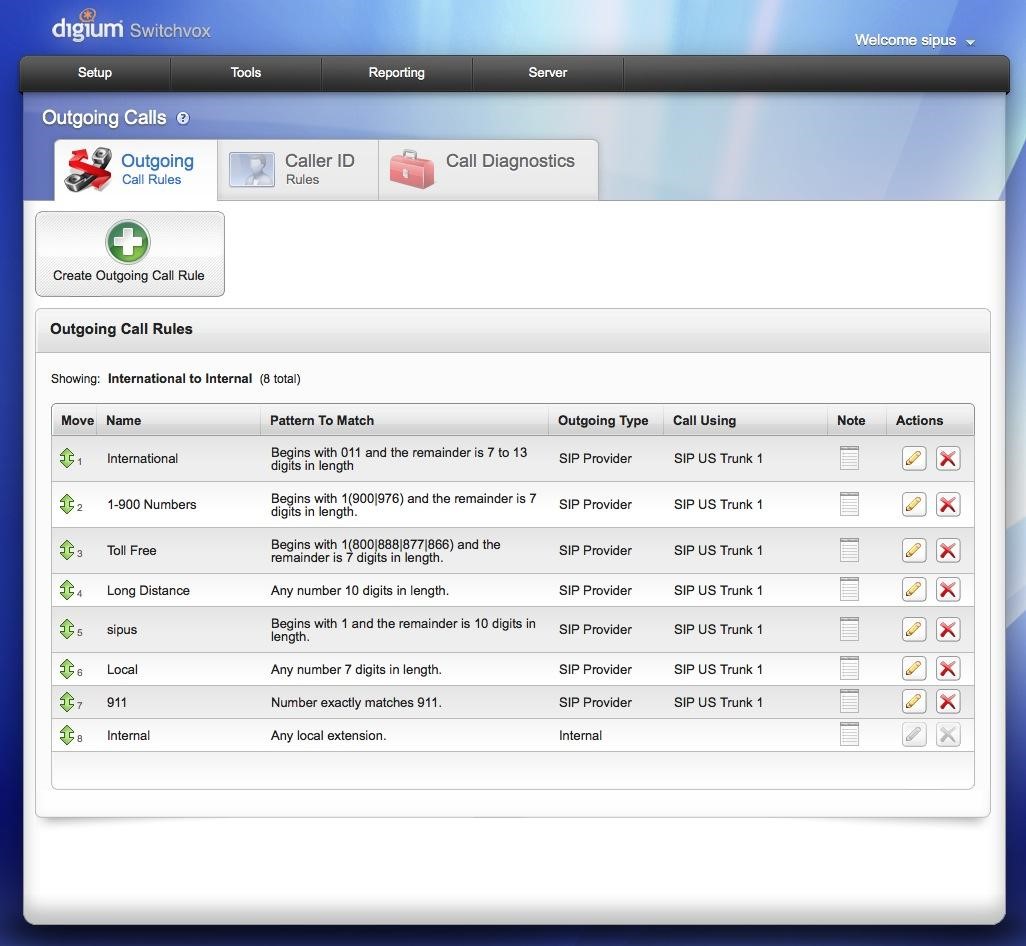 SIP.US uses the following route-types:
For North American Calls, you must send the call with the '1'
For those with ENHANCED DIDs with e911 support you can add a route for 933 and 911 (933 will test and verify the address on file with the e911 address verification system)
For International calls, SIP.US routes based on the country code + city code + number (do not send the 011 for International calls)
Example for how to setup an International call outbound route is as follows: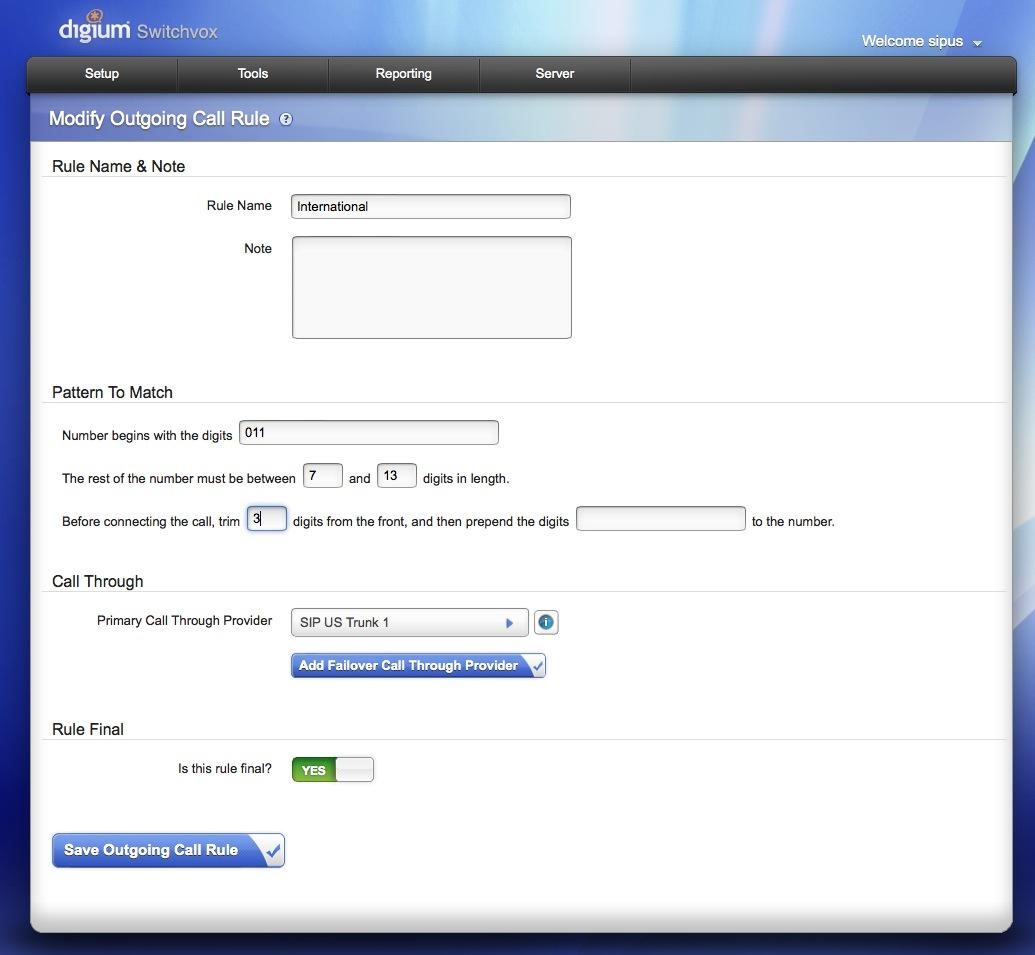 NOTE: Make sure to add Failover Call Through Provider for the SIP.US TRUNK GW2 for redundancy!
Lastly, if you have DIDs with SIP.US, you need to setup your Inbound Routes. Click on Setup, then Incoming Calls and create a new entry for each DID (or a generic unmatched rule):