This guide is designed to help you connect your Ingate SIParator device with SIP.US. The most common implementation of this device with our services is in combination with Shoretel equipment. After following this guide you should be able to make outbound calls through your Ingate with SIP.US and have inbound calls forwarded to your PBX from SIP.US through your Ingate. Because each implementation of an Ingate device is highly specialized this guide will only serve as an outline for the steps that need to be taken to connect to SIP.US. Your implementation will likely deviate in regards to some specific network settings.
The Ingate in the following example had a WAN connection, LAN Connection, and a Virtual Interface which mediated connections between the two. In most scenarios You will be able to connect without a virtual interface and most traces of such an interface have been removed from the pictures.
1. Create Network Entries for SIP.US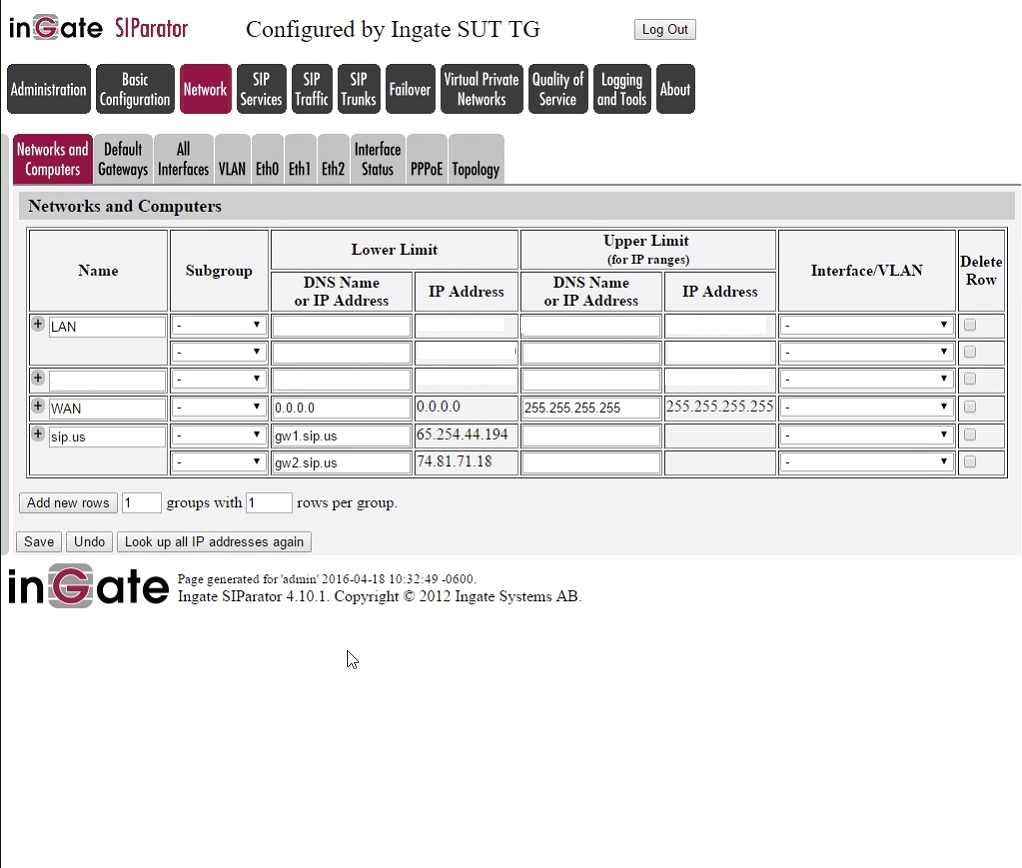 2. Create SIP Trunk on Ingate for SIP.US and Define the PBX the SIP Trunk will deliver calls to: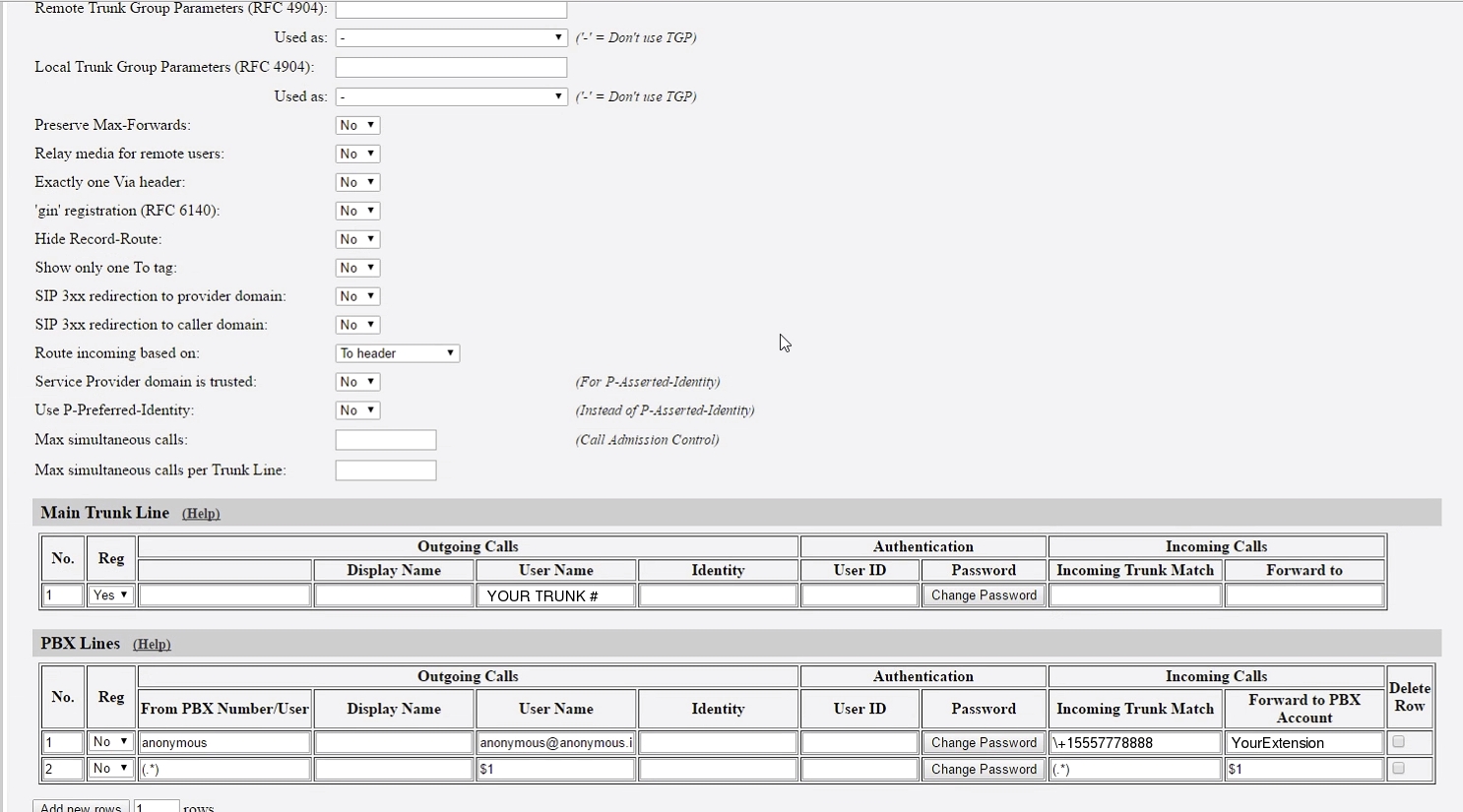 3. Create a Dial Plan which forwards all outbound calls to the SIP Trunk you created in Step 2: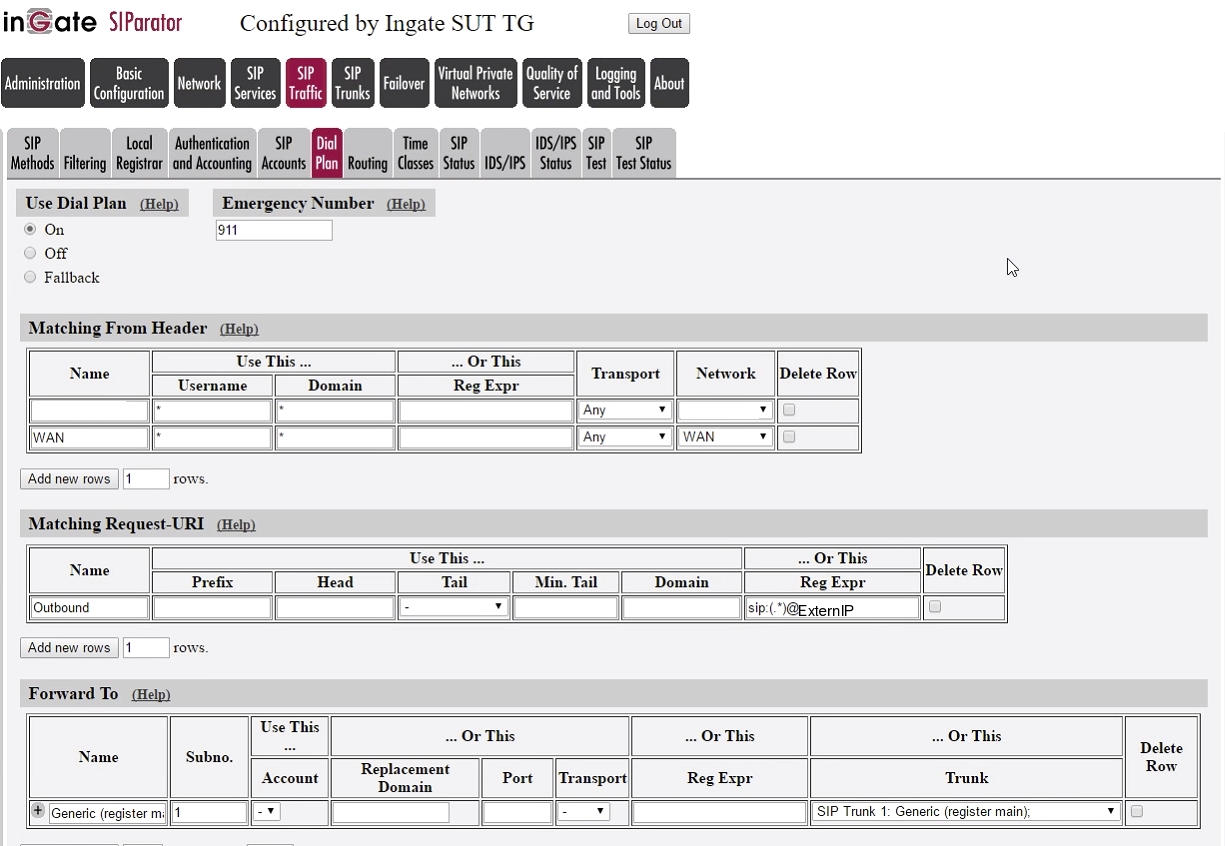 4. Ensure you are registered successfully: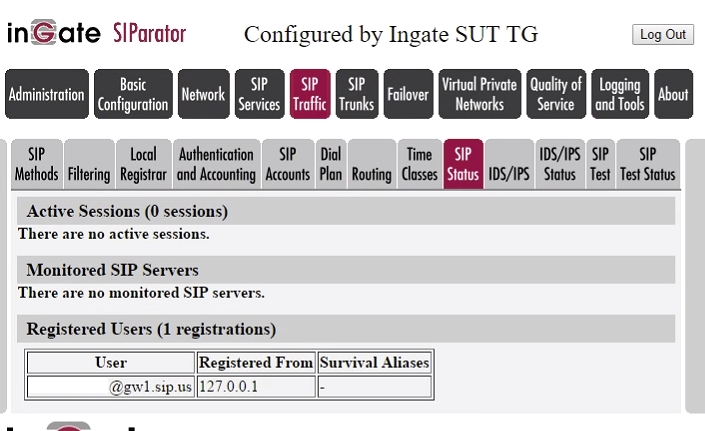 You are now successfully connected to SIP.US. Outbound calls should flow through your Ingate to SIP.US (remember that we need to received 11 digits for North American Calls). Inbound calls will be delivered to your Ingate device and forwarded to the PBX address you have entered into the SIP Trunk you created.