Failed SIP calls can happen for many reasons, and sometimes you need to submit a Support ticket to diagnose the issue. When submitting that ticket, it is necessary to include some information about that calls that failed. This guide seeks to describe the information that the SIPTRUNK.com Support Team needs to troubleshoot your calls.
Navigate to the SIP Trunking -> Call Detail Records tab in the Customer Portal.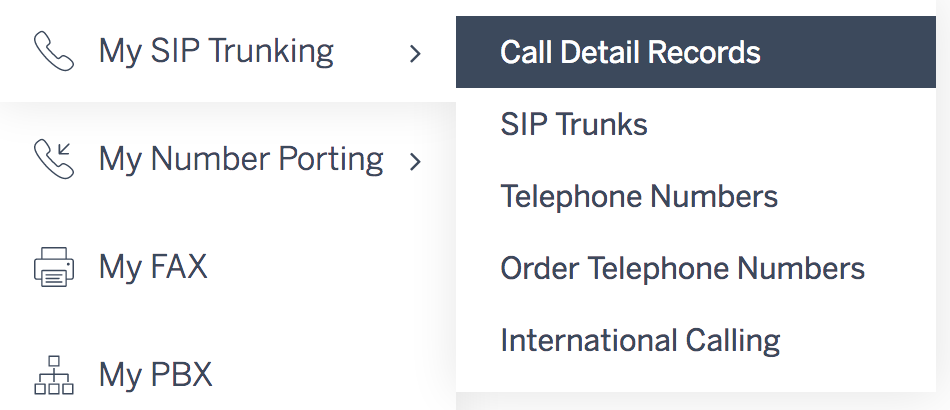 2. Take a screenshot of the page with your calls, such that your SIPTRUNK.com Support Team member can begin diagnosing why your calls failed.