This guide will help you setup a Yeastar TA200 ATA, and allow you to place outbound and receive inbound calls using the SIP.US SIP Trunking service.
After plugging in the micro-USB power connector, Ethernet cable, and telephone, the device will be available on your network for configuration. In order to find the IP address of the ATA, pick up the telephone, dial `***`, then press 1. The device will read its IP address to you. Navigate to this IP address using HTTP in your favorite web browser.
The default username/password combination is admin/password. Changing this default login combination is recommended.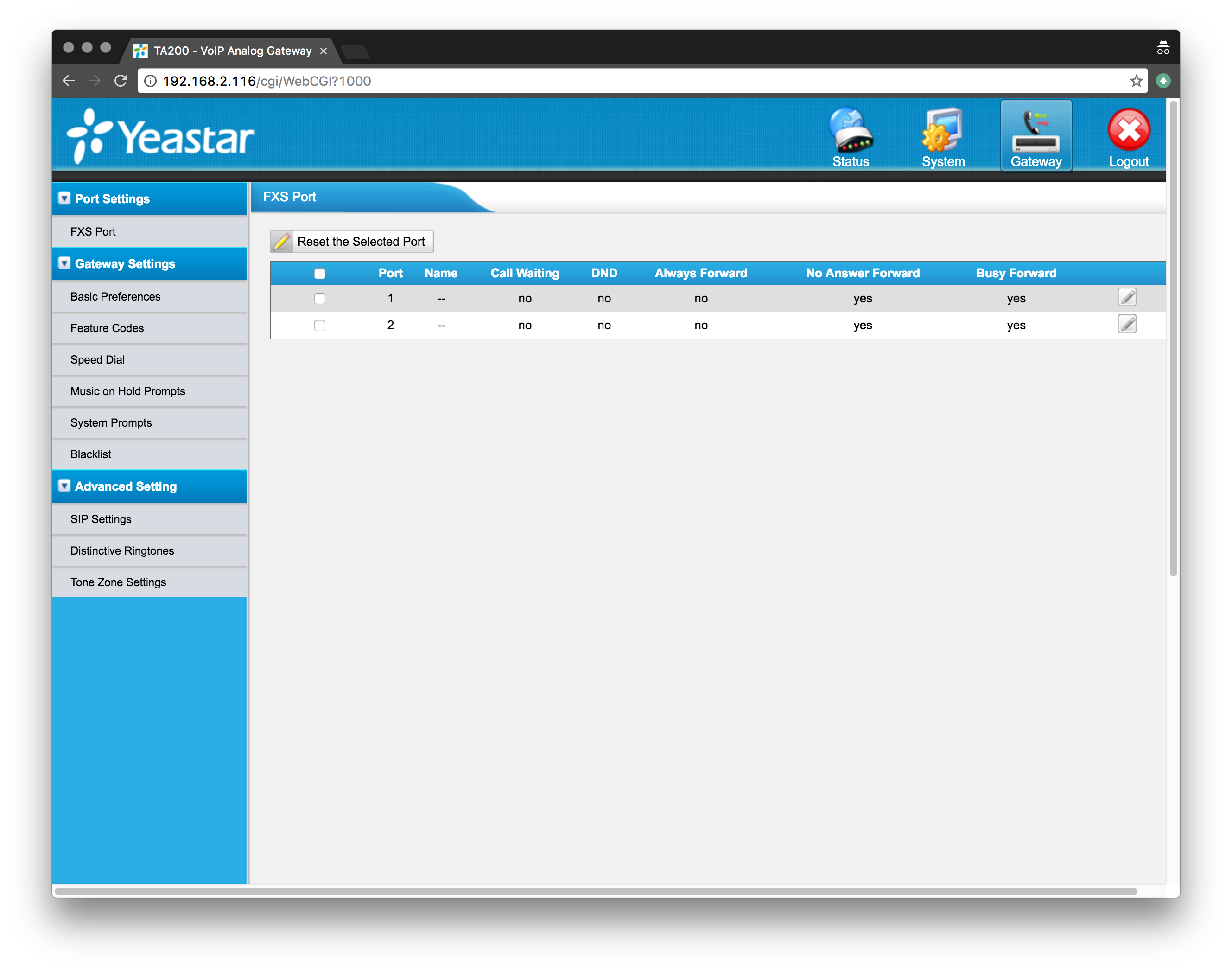 Once you are logged in, click the Gateway tab in the top-right of the window. In this guide, we will use Port 1. Configuration is identical for both ports. To configure a port, click the pencil button on the far-right of the port's row.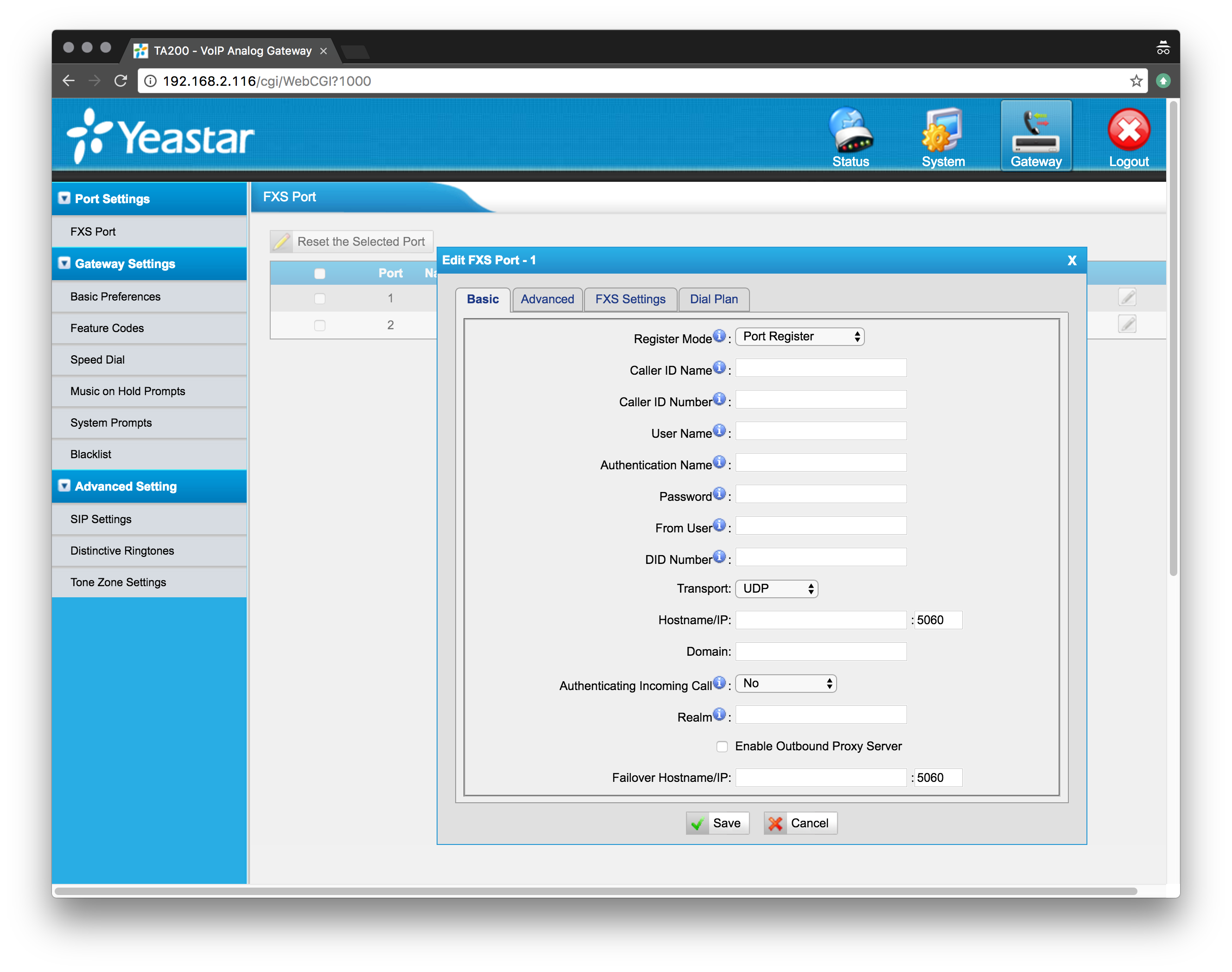 Enter the configuration settings as follows:
Register Mode: Port Register
Caller ID Name: <Your desired CNAM data>
Caller ID Number: <Your desired Called ID Number>
User Name: <Trunk Number>
Authentication Name: <Trunk Number>
Password: <Trunk Password>
From User: <Trunk Number>
DID Number: <Desired Inbound DID> (Do not start number with 1.)
Transport: UDP
Hostname/IP: gw1.sip.us Port: 5060
Domain: gw1.sip.us
Authenticating Inbound Call: No
Realm: Empty
Enable Outbound Proxy Server: Checked!
Realm: Empty
Proxy Server: gw1.sip.us Port: 5060
Failover Hostname/IP: Empty Port: 5060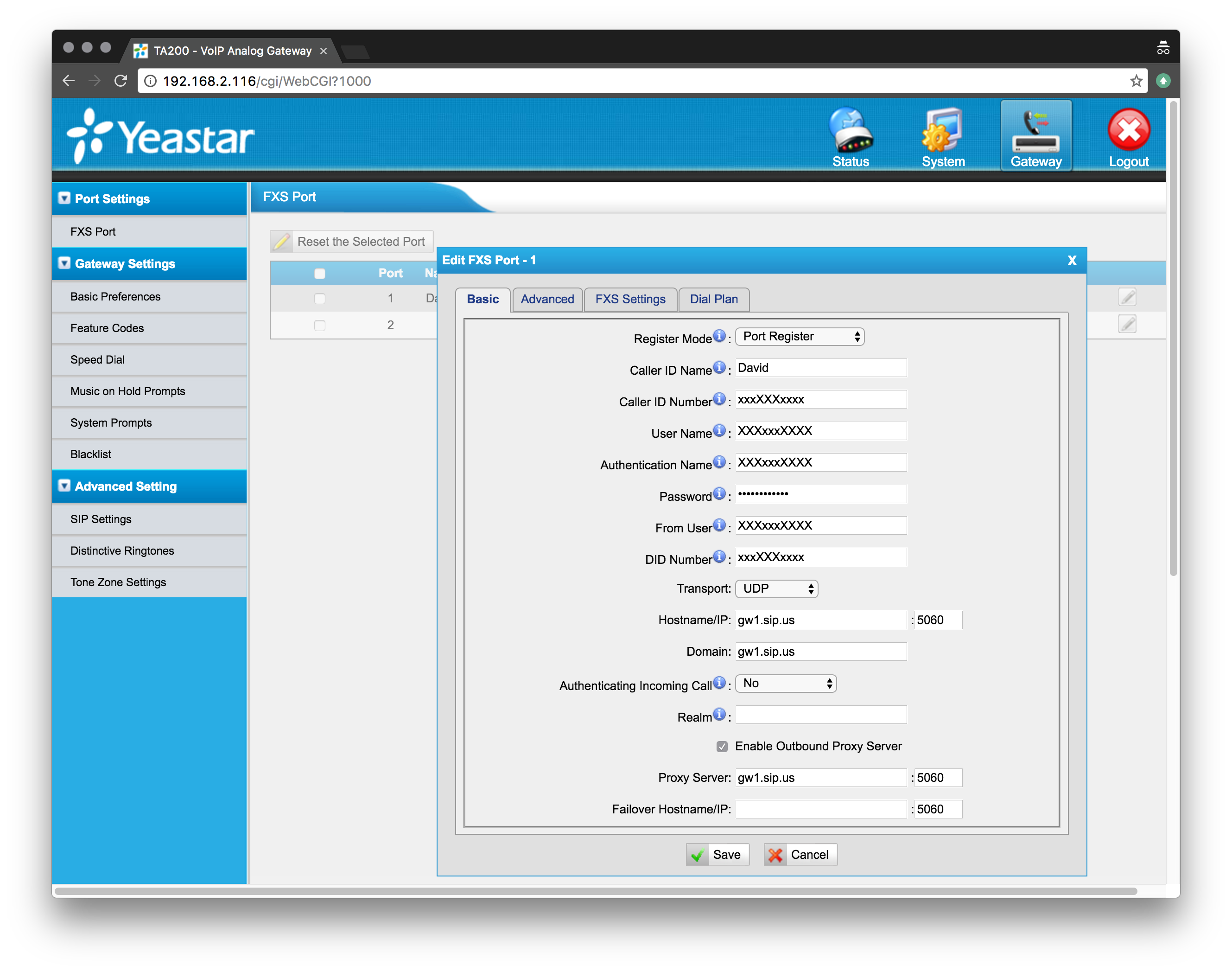 Click Save after entering these settings, and then click the gold Apply Changes button found in the top-right of your window.
You have successfully configured your Yeastar TA200 ATA to work with SIP.US. If your system is still not working, please open a support ticket using the link at the top-right corner of this page.